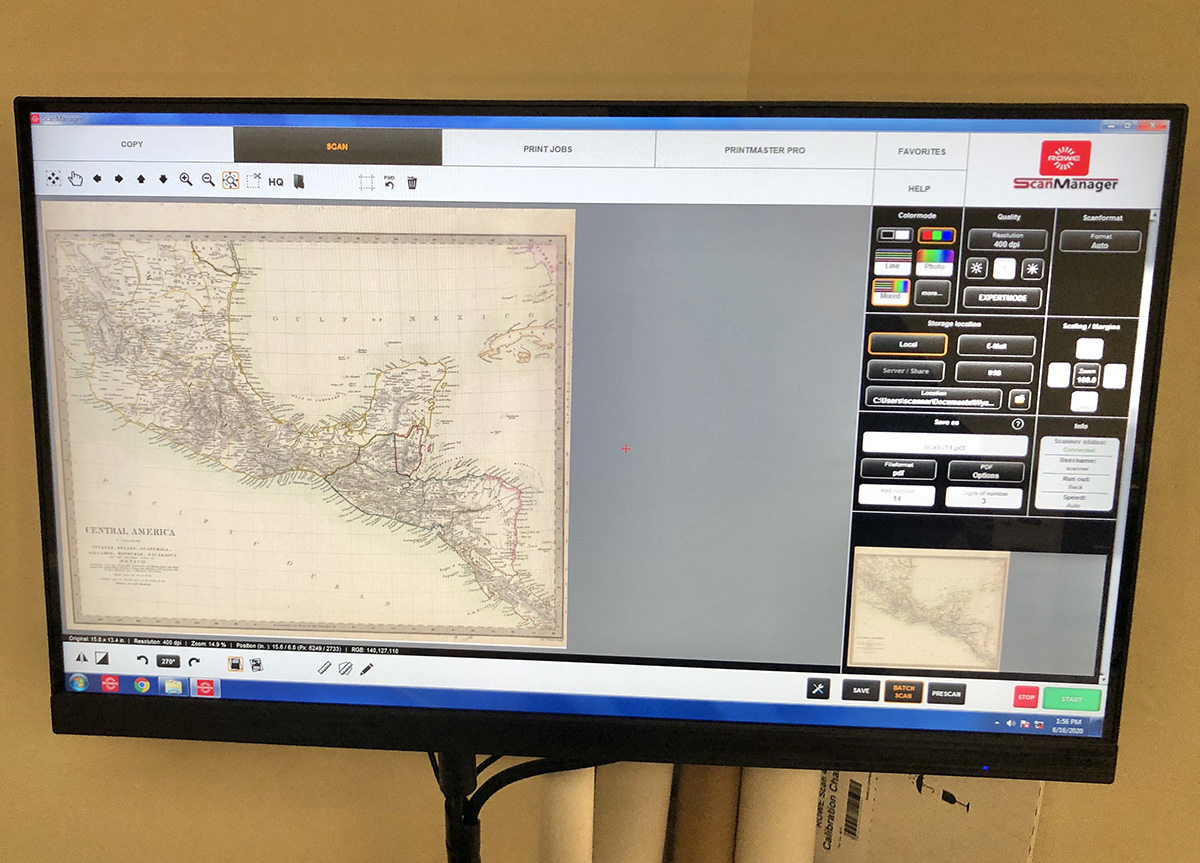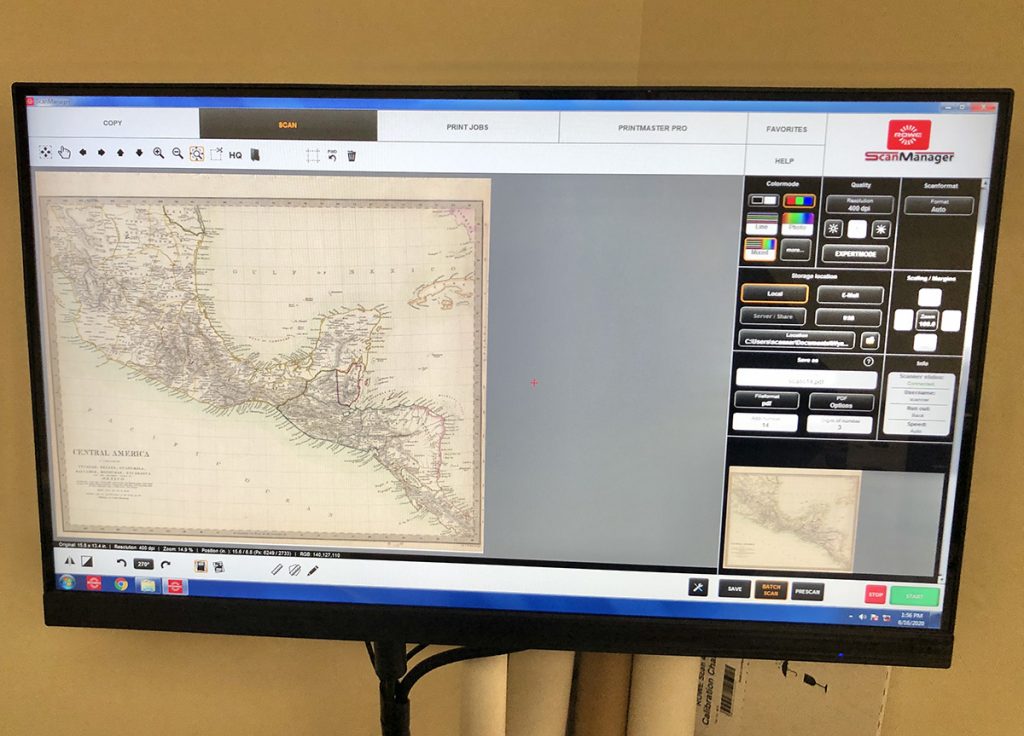 DocuLock™ are the experts at providing document scanning, preservation, and utility solutions. Our fully insured organization specializes in high volume, onsite and offsite document scanning, historical preservation, and document workflow planning. We have built successful solutions for vertical markets including state and local government entities, national distribution centers, healthcare facilities, legal offices, historical and preservation organizations, newspaper outlets, museums, elderly care and rehab facilities, public libraries, funeral homes, and more. Our solutions provide our clients with intellectual property protection and better document workflow management to improve day-to-day business operations, deliver more favorable audit performances, save valuable time, and grant the ability to work-from-anywhere.
DocuLock™ specializes in digitizing documents with our focus being accessibility and preservation of documentation. Our organization has been placed on the Office of Secretary of State – Local Records Grant Program Vendor List for our work in the historical preservation and government fields. In addition, our scanning projects have been successfully used during IRS audits, presented to judges for litigation trials, used daily at city and county government facilities, and deployed to better day-to-day business operations and workflow.
To date, DocuLock™ solutions have protected over $105 million in intellectual property data, scanned in over 2.1 million documents crossing all vertical markets, as well as provided clients with protection and data recall for IRS audits with potential penalties of $500,000+.
DocuLock™ utilizes state-of-the-art equipment for every project that we are a part of, residential, commercial, or government. Our equipment delivers the highest quality scans, with the least invasive methods performed by trained document specialists. We service all standard and specialty scanning, bankers' boxes, filing cabinets, storage units, large format drawings and blueprints, newspapers, and more. We even have the equipment and expertise to scan in bound books, without breaking the binding!
We look forward to hearing your company's story and working together to see how DocuLock™ can bring Peace of Mind to you, your staff, and your organization.
An Introduction to Our Leadership Team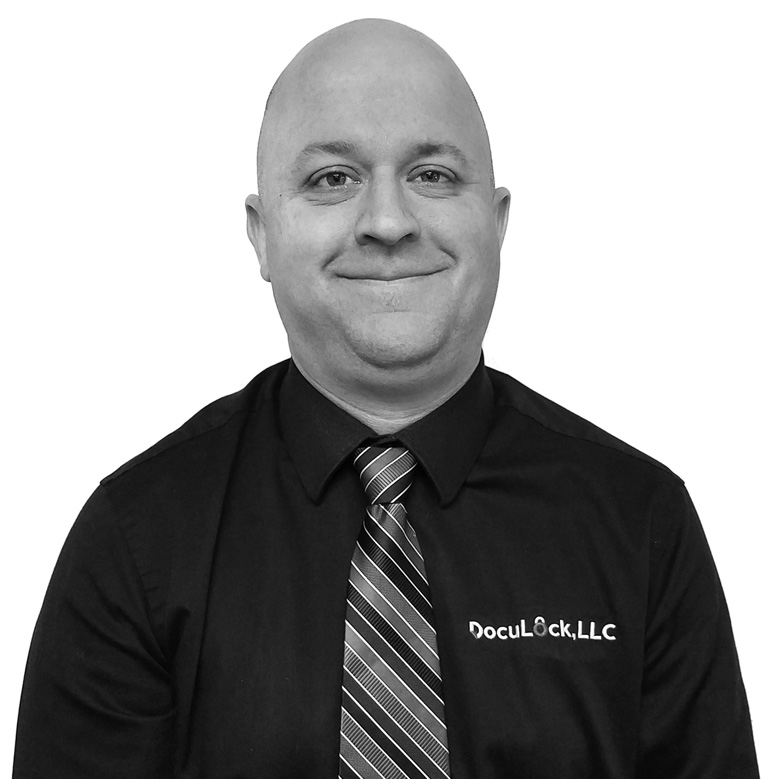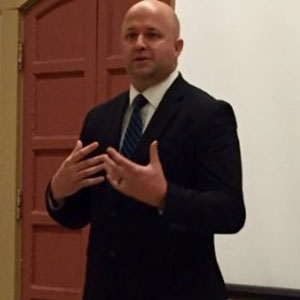 PAUL JANICEK
CHIEF EXECUTIVE OFFICER
Paul is a co-founder and the CEO of DocuLock™. He has been involved in consultative sales since 1999, with a heavy involvement in the IT sector. Paul specializes in collaboration with business partners to promote awareness and the importance of document workflow and the improvement of efficiency in day-to-day business operations for entire organizations. He has spent a great deal of time with the government industry, as well as with DocuLock™'s strategic partners to develop and deliver full circle solutions to our clientele. Paul's journey has been long, challenging, and educational. He served for three years in the US Army (Infantry) and completed a B.A. in History at Eastern Washington University in 1999.